Experience the magic of the
Master Ascension Light Codes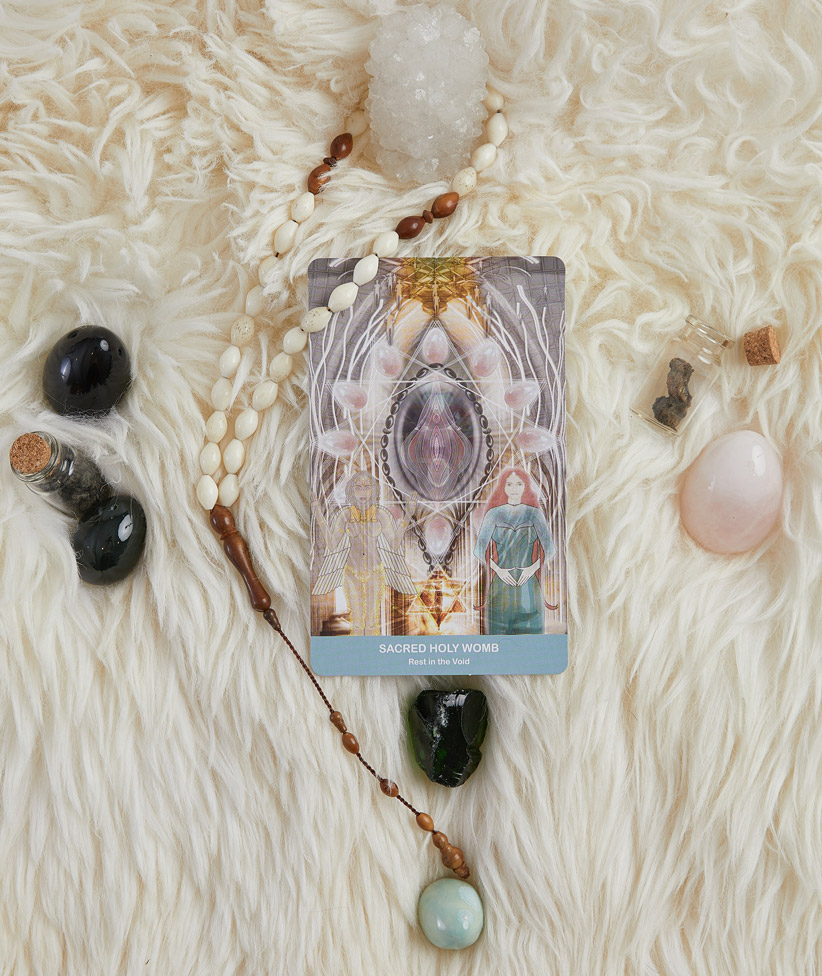 Prepare to align with your Ascension Timeline:
Tap into the universe's mysteries
Feel the power of synchronicity
Align with your true purpose
Intricately detailed and vibrationally encrypted Oracle Cards
Receive the healing of the Master Ascension Light Codes
"The brighter your light shines, the more you are able to inspire yourself and others to enlighten the world."
Dive deep into the magic of the Light Codes, the keys that open the doors to limitless possibilities.
Intricately Designed Cards: Each of the 55 cards in this deck showcases a unique Light Code, an energetic pattern that resonates with the higher realms, encouraging profound introspection and connection.
Guide Book: With 212 pages this full color book will help you navigate the intricate pathways of the Light Codes with detailed insights into each card's meaning, as well as specific guidance on how to harness and apply their energies.
High-Quality Material: Sturdy coffee table box with gold accents containing 55 cards crafted with premium card stock and finished with a glossy laminate, the cards are durable, easy to shuffle, and perfect for daily use.
Universal Connection: These cards are not just tools for divination but also instruments to enhance your meditation, spiritual awakening, and healing practices. They help tune your frequency to that of the Universal Timeline.
Suitable for All Levels: Whether you're a novice in spiritual practices or a seasoned spiritual guide, the Master Ascension Light Codes Oracle Deck is crafted to cater to all levels of spiritual seekers.
Unlock Higher Dimensions: Unveil pathways to miraculous healing and profound insights.


Discover Your True Purpose: Seeking clarity or a deeper bond with the divine? Let these Light Codes guide your journey.


Awaken Your Inner Power: Remember, the Master Ascension Light Codes are already within you. Reconnect with that dormant power and light inside.


Transcend Barriers: Release energies that tether you, soar to your maximum potential.


Seek Answers, Find Clarity: Navigate your life with precision, aligning with your highest timeline.


Jewels of Insight: Each card is a beacon, igniting the magic within and deepening your bond with the universe.
Step into a world where every card brings you closer to your essence, where every draw connects you more deeply with the world around you.
The Master Ascension Light Code Oracle Deck isn't just cards; it's a transformative experience, a journey to your highest self.
Kelly Kolodney is a teacher of personal and planetary healing. She is currently in the process of transmitting the Master Ascension Light Codes, which are a series of 33 cognitive and vibrational upgrades to the human energetic field to align you to the resonant frequency of your highest self. Her spontaneous awakening to channel the messages of The Angel Raphael occurred during Thanksgiving, 1989. Since that time, she has shared the healing messages of The Angel Raphael with tens of thousands of people around the world.
Over the past 30 plus years, Kelly's connection to spirit has evolved to include connections with the energies of the Ascended Masters and other powerful spiritual guides who have provided direction and wisdom to humans for as long as we have inhabited planet earth. Their guidance is incorporated into the Master Ascension Light Code transmissions and energetically infused into the artwork of the Master Ascension Light Code Oracle Deck.
Debashree Mazda Turel began to receive apparitional art replete with symbols of light, geometric ciphers, crystalline and algorithmic abstractions of multiple dimensions; all trying to find an expression within her practice of architecture and urbanism. This spilled over into a unique expression in the realm of visual art and transdisciplinary investigations.
It was at this time that she became acquainted with Kelly Kolodney and began to record Kelly's channelings in the form of energy-encrypted drawings and illustrations.
The artwork grew to correspond in synchronistic ways to Kelly's channelings and allowed for a visual dimension within which to receive Kelly's messages, for those listening and receiving the light codes for ascension.
Debashree is a practicing architect and urban designer who is currently in the process of journeying to power places around the world as part of her initiation and preparation for building the New Earth!